WORKPLACE DEATHS DECLINE, BUT TEXAS STILL FARES WORST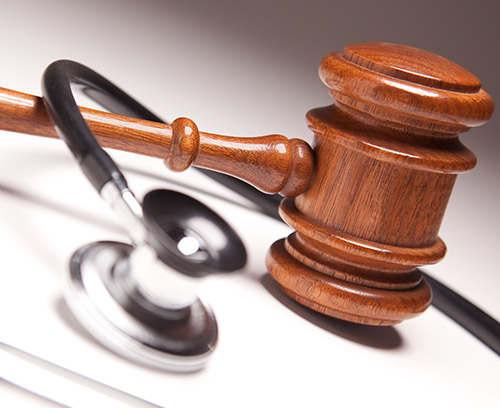 ---
How disdain for government regulation sparked a Texas miracle economy while tearing down protections for the workers who built it.
Texas saw a decline in the number of people killed on the job in 2013, but the state still leads the nation in workplace fatalities, according to preliminary government data released Thursday.
There were 493 fatal work injuries in Texas in 2013, compared with 536 a year earlier, the U.S. Bureau of Labor Statistics reported. That represents a decline of about 8 percent. The 2013 figures are considered preliminary and will be revised in the spring.
As the Texas Tribune reported in its Hurting For Work series this summer, Texas has led the nation in worker fatalities for seven of the last 10 years. That trend held firm with the release of the 2013 data. Stretching back to 2000, Texas has experienced more job fatalities than any other state for 10 of those 14 years.
Other large U.S. states had significantly fewer workplace fatalities last year: California had 385, while Florida had 234 and New York had 160. (It's worth noting that Texas has experienced comparatively high employment over the last decade. Since 2003, a third of the net new jobs created in the United States were in Texas).
While fatalities fell overall nationwide last year, deaths among Latino workers went up 7 percent nationwide between 2012 and 2013 or 797 last year compared to 748 the year before. Texas has a large Hispanic workforce, particularly in the construction industry, but racial and ethnic breakdowns by state weren't available Thursday.
Transportation accidents, accounting for 213 deaths, caused the most workplace fatalities in Texas, followed by contact with objects and equipment, 76; falls, slips and trips, 73; violence by persons or animals, 66; fires and explosions, 32; and exposure to harmful substances or environments, 31.
Heavy truck and tractor-trailer drivers proved to be the most dangerous occupation in Texas in 2013, accounting for 104 incidents, the data shows.
TO STAY UP TO DATE WITH THE LATEST LAW NEWS, BE SURE TO FIND US ON FACEBOOK AND FOLLOW US ON TWITTER AT @DZWLAW.
Mesothelioma Verdict of $18.6 Million for Worker at Kelly Springfield/Goodyear Plant in Tyler, Texas
Tyler Morning Telegraph – Family gets $18.6M Goodyear mesothelioma case
The family of a Tyler man, who died after contracting mesothelioma after years of exposure working at the Kelly Springfield/Goodyear plant, was awarded $18.6 million by a Dallas County jury last week, and attorneys for the plaintiff said the amount was warranted.
Christopher J. Panatier, of the Dallas-based law firm Simon Greenstone Panatier and Bartlett, said Goodyear plainly ignored standards set in place in 1972 by the Occupational Safety and Health Administration.
Carl Rogers worked at the plant for 30 years before being diagnosed with mesothelioma, a deadly cancer caused by exposure to asbestos fibers. Jurors found Goodyear grossly negligent for allowing Mr. Rogers continued exposure to asbestos, he said.Mr. Rogers worked as a tire builder at the Kelly-Springfield Tire Co. in Tyler, a Goodyear subsidiary. He worked with Goodyear machines that exposed him to asbestos on a constant basis. He was further exposed to asbestos-wrapped piping while maintenance work was happening at the plant. Mr. Rogers was diagnosed with mesothelioma in August 2008 and died in September 2009.Panatier said the verdict, which was handed up in the Dallas County Court At Law 5, includes $2.7 million in non-economic damages, $900,000 in economic damages and $15 million in punitive damages.Mr. Rogers family just wanted a jury to hear the story of their husband and father. He did nothing wrong and still died because his employer did not protect him, he said. Goodyear plainly ignored OSHA standards to protect workers from asbestos disease and never dealt honestly with them.Panatier said Goodyear admitted during the trial that the levels of asbestos were 10 to 100 times greater than the average person would breathe outside of the plant.He said three other former workers at the plant have been diagnosed with mesothelioma.The mesothelioma rate is usually one case per million people, so to have four at one plant is about a 900 percent increase to those having the disease, he said.

Panatier said he believes there may been an appeal filed in the case, but that could take up to six months.

Written by Kenneth Dean, kdean@tylerpaper.com

TO STAY UP TO DATE WITH THE LATEST LAW NEWS, BE SURE TO FIND US ON FACEBOOK AND FOLLOW US ON TWITTER AT @DZWLAW.
Verdict for 73 Million against Boston Scientific by Dallas County, Texas Jury
Great News for Victims of Vaginal Mesh Products!
Boston Scientific Corp. (BSX) was ordered to pay $73 million to a woman who said a defectively designed vaginal-mesh implant left her in constant pain, in the first award against the device maker over its incontinence slings.
Boston Scientific is liable for Martha Salazar's injuries, which she blamed on the company Obtryx sling, jurors in Texas state court in Dallas said yesterday. They awarded her about $23 million in compensatory damages and $50 million in punitive damages, according to a court filing.
Boston Scientific had won the first two cases to reach trial over the Obtryx sling. The Natick, Massachusetts-based company faces more than 12,000 lawsuits in which women contend its vaginal mesh implants, including the slings, erode within the body. Organs may be damaged and pain can result, requiring surgery to remove the device, according to patients who sued.
This woman was seeking help with minor urine leakage and wound up with a catastrophic, life-altering injury that required four major surgeries, Salazar's lawyer Dave Matthews said in a telephone interview. It's a tragedy that these slings are still on the market.
Matthews said his client, a former property manager, can no longer sit comfortably or walk or exercise normally as a result of her injuries. Boston Scientific disagrees with the verdict and will appeal, said Kelly Leadem, a company spokeswoman.
FDA Order
The U.S. Food and Drug Administration ordered Boston Scientific, Johnson & Johnson (JNJ)and more than 30 other vaginal-implant makers in 2012 to study rates of organ damage and complications linked to the products. Many of the cases against Boston Scientific, J&J and C.R. Bard (BCR) Inc. have been consolidated before U.S. District Judge Joseph Goodwin in Charleston, West Virginia. Others have been filed in state courts in Delaware, New Jersey, Massachusetts, Missouri, Texas and California.
Boston Scientific and other makers of vaginal inserts targeted in suits had talks this year about settling cases over the devices, according to people familiar with the discussions.
Endo International Plc (ENDP) agreed in April to pay $830 million to resolve about 20,000 lawsuits alleging its vaginal-mesh inserts eroded in some women and left them incontinent and in pain.
Gross Negligence
Juries in New Jersey and West Virginia over the past year have ruled that J&J and Bard implants caused women's injuries and ordered the companies to pay a total of more than $13 million in damages.
In Salazar's case, the Dallas jury returned with a verdict the same day it began deliberations, finding Boston Scientific's sling suffered from a faulty design. The panel also found company officials failed to properly warn patients and doctor's about the insert's health risks.
Jurors said Boston Scientific's handling of the slings amounted to gross negligence, which Mathews said allowed the jury to award punitive-damages.
During the two-week trial before Texas District Judge Ken Molberg, Matthews said he asked the jury to award Salazar $14 million for her injuries and her pain and suffering.
As part of the evidence in the case, Matthews presented an August 2000 e-mail from Alex Robbins, a Boston Scientific executive, in which he tells salespeople to ignore a company-funded study raising questions about the sling's safety.
I certainly wouldn't hand this out to any physicians, Robbins said in the e-mail.
The case is Salazar v. Lopez, No. DC-1214349, District Court for Dallas County, 95th Judicial District of Texas (Dallas).
To contact the reporter on this story: Jef Feeley in Wilmington, Delaware at jfeeley@bloomberg.net
To contact the editors responsible for this story: Michael Hytha at mhytha@bloomberg.net David E. Rovella, Sophia Pearson
TO STAY UP TO DATE WITH THE LATEST LEGAL NEWS, BE SURE TO FIND US ON FACEBOOK AND FOLLOW US ON TWITTER AT @DZWLAW.
DERRYBERRY ZIPS LAWHORN, PLLC www.dzwlaw.com;
Derryberry Zips Lawhorn, PLLC Announces A $400,000 Settlement of A Commercial Truck Wreck Case as Reported by Verdict Search
Our client, age 52, and employed as an inventory specialist, was turning into her employer's parking lot from a two-lane road in Tyler, Texas. Austin Gray, in a Ford F-350 pickup, attempted to pass her on the right, and the vehicles collided. Our client was in a mid-size sedan. Gray was in the course and scope of his employment with LCR-M, L.P. He received a ticket for passing unsafely on the right and did not contest the ticket.
Our client sued Gray for passing unsafely on the right and causing the wreck. She also sued LCR-M under respondeat superior. Our client testified that Gray actually entered the parking lot to pass her on the right and that the impact occurred in the parking lot. Gray and LCR-M contended that our client was stopped in the middle of the road without her turn signal on and that the wreck occurred on the road.
Our client went to the ER later the night of the wreck and again the next morning. She sustained an internal disc disruption at L4-5. She tried physical therapy, but testified it did not provide her any relief from the constant pain. She underwent pain management with injections and then, on 4/16/13, an anterior lumbar fusion and posterolateral lumbar fusion at L3-4 and L4-5 was performed on her.
Our client's paid medical bills were about $90,000. She also claimed past and future loss of household services, past and future loss of earning capacity, past and future disfigurement, past and future physical impairment, and past and future physical pain and mental anguish.
Our client had been working full time and making $13 an hour. The Social Security Administration declared plaintiff completely disabled as a result of the injuries she sustained in the wreck.
The Defendants contended that the impact was minor and that our client's back injury could not have been caused by the wreck because the vehicle photos showed little damage to either vehicle.
The Defendants also contended that our client's lower back problems were related to injuries she sustained in a rollover wreck around 1989. In that wreck, our client sustained compression fractures at L3 and L4, and the Defendants argued that this prior injury necessitated her surgery, not this wreck.
The Defendants further argued that our client's earnings history was insufficient to support her claim for future lost earning capacity. And, the Defendants disputed our client's need for any future surgery or other future medical treatment.
Finally, the Defendants note that our client's workers' compensation carrier determined that our client's lower back injury was a preexisting injury related to the 1989 rollover and not related to this wreck. Despite this contention, our firm was able to negotiate a $400,000 settlement of this case for our client at mediation as reported by Verdict Search.
Vaginal Mesh Manufacturers May Resolve All Claims– Great News for Women Who Had These Products Implanted
From Bloomberg News:
C.R. Bard Inc. and four other makers of vaginal-mesh implants accused of injuring women are in talks to settle thousands of lawsuits, people familiar with the discussions said.
Lawyers for Bard, Endo Health Solutions Inc. (ENDP), Boston Scientific Corp. (BSX) and two other companies making vaginal inserts to support women's pelvic muscles and treat incontinence have begun talks about settling all suits over their products, the people familiar with the matter said. Johnson & Johnson, which also faces suits over the inserts, isn't involved in the talks, said the people, who asked not to be identified because they weren't authorized to speak publicly.
Boston Scientific said in an August regulatory filing it faces more than 12,000 suits over its vaginal devices. Photographer: JB Reed/Bloomberg News
Patients lawyers want U.S. District Judge Joseph Goodwin in Charleston, West Virginia, who is overseeing federal suits targeting the implants, to appoint a settlement committee, the people said. The group would include plaintiffs lawyers Henry Garrard, lead counsel on the Bard cases, and Joe Rice, a lawyer who helped negotiate a $246 billion tobacco-litigation accord on behalf of state attorneys general, the people said.
I know you all are considering settlement protocols and the possibility of resolutions, Goodwin said at a Sept. 18 court hearing. He noted the talks were going on behind the scenes.
The discussions are aimed at resolving more than 30,000 implant suits already filed that have been consolidated before Goodwin for pre-trial information exchanges, the people said. The talks also include insert makers Coloplast A/S (COLOB) and Cook Medical Inc., they said.
50,000 Claims
The total number of suits could swell to more than 50,000 as more claimants seek to join the potential settlement, the people said.
The liability seems pretty clear on these cases, so settlement makes sense, Carl Tobias, who teaches product-liability law at the University of Richmond in Virginia, said in an interview. Given how serious the injuries are and the number of cases, when you do the math, you can easily come up with a multibillion-dollar settlement.
Scott Lowry, a spokesman for Murray Hill, New Jersey-based Bard, didn't return a call and an e-mail seeking comment on the settlement talks. Ulla Lunhus, a Coloplast spokeswoman, said she couldn't comment on the talks.
Following Process
We are following a process that is in accordance with U.S. law, she said in a phone interview. As long as that process is ongoing, we are not able to make any comment about it.
Marsha Lovejoy, a spokeswoman for Bloomington, Indiana-based Cook; Peter Lucht, a spokesman for Natick, Massachusetts-based Boston Scientific; and Blaine Davis, a spokesman for Malvern, Pennsylvania-based Endo declined to comment on the talks.
Bard's implants have been targeted in more than 12,000 cases while Boston Scientific said in an August regulatory filing it faces more than 12,000 suits over its vaginal devices.
Endo's American Medical Systems Inc. unit faces about 13,500 vaginal-mesh claims between state and federal suits, Davis said in an interview. Coloplast and Cook face about 1,000 claims combined, the people added.
J&J faced 12,250 pelvic mesh claims through June 30, according to a regulatory filing. Sheri Woodruff, a spokeswoman for the Ethicon unit of New Brunswick, New Jersey-based J&J, said it would be inappropriate to discuss litigation involving other manufacturers.
"Possibly Unfounded"
Ethicon is now focusing on trying to efficiently manage thousands of unverified and possibly unfounded complaints, Woodruff said in an e-mail. The company will request dismissal of meritless claims, including claims with no compensable injury, claims barred by the statute of limitations, misfiled claims, and improperly filed claims.
Some manufacturers, such as Bard and Endo, already have settled some suits over the devices. Earlier this year, Endo officials paid $54.5 million to settle an unspecified number of cases alleging the company's vaginal-mesh inserts were defective.
Coloplast, based in Humlebaek, Denmark, is the furthest along with talks to settle all of the more than 600 cases it faces over its vaginal implants, the people said. The company is aiming to resolve all litigation over the devices by the end of the year, they added.
Trial Losses
Bard officials also have settled some vaginal-mesh cases after losing two trials over the devices. A California state court jury last year found Bard liable for a woman's injuries related to an Avaulta implant in the first case to go trial in a U.S. court. Jurors said the company should pay $5.5 million in damages. Bard is liable for $3.6 million under that state law.
Goodwin presided at the first federal trial of claims over Bard's Avaulta Plus vaginal mesh in August. A jury ordered the company to pay a total of $2 million in damages to a Georgia woman who said the device damaged her organs.
Bard officials pulled the Avaulta implants off the market last year after the U.S. Food and Drug Administration ordered all makers of the devices to study rates of organ damage, infection and pain during sex linked to their products.
Bard faces more than 8,000 federal claims over Avaulta, which women allege can cause organ damage and make sexual intercourse painful when the devices erode.
J&J, which opted out of settlement talks, has battled court claims against its withdrawn line of vaginal implants. A New Jersey jury ruled in February the company must pay $11.1 million in damages to a woman who blamed J&J's Gynecare Prolift for her injuries. It was the first case over the devices to go to trial.
J&J Sales
Officials of J&J's Ethicon unit told Goodwin last year they would stop selling some vaginal implants after suits over the devices. The company's executives have declined to participate in settlement talks, the people said.
I expect Johnson & Johnson (JNJ) to discuss settlement when they think the time is right, Adam Slater, a New Jersey lawyer who won the February verdict against the company over vaginal devices, said in an interview. Slater said he is preparing for his next trial in March 2014.
Goodwin said in the September hearing that he's struggling to find ways to move the "mountain" of vaginal-mesh cases through the federal courts and is considering combining multiple plaintiffs claims for trial.
"I'm going to keep the bulldozer moving to deal with these cases" he said.
Settlement Architect
Lawyers for women suing over the inserts have recommended that Goodwin tap plaintiff lawyers Garrard, Rice,Bryan Aylstock of Florida and Clayton Clark, a Texas-based litigator, for a settlement committee empowered to conduct talks with all mesh manufacturers, the people said.
Rice, one of the architects of the 1998 tobacco settlement, is known for his ability to put together accords in high-profile cases. Last year, the 59-year-old lawyer helped negotiate a now $9.6 billion settlement of suits against BP Plc (BP/) over the 2010 oil spill in the Gulf of Mexico. He declined to comment on his role in the vaginal-mesh talks.
The vaginal-mesh litigation poses a challenge for Rice and other settlement negotiators because they are faced with cases over more than 50 different implants manufactured by six different companies, the people said. Some of those products have been pulled from the market while others are still being implanted, they added.
Rice is focusing his attention first on cases involving American Medical Systems inserts, the people said. Ellen Reisman, a Los Angeles-based lawyer representing the device maker, was one of BP's lawyers in Gulf oil spill settlement announced last year, they noted. Reisman was at the Sept. 18 hearing in West Virginia.
The Bard consolidated cases are In re C.R. Bard Inc. (BCR) Pelvic Repair System Products Liability Litigation, 10-md-02187, U.S. District Court, Southern District of West Virginia (Charleston). The J&J consolidated cases are: In re Ethicon Pelvic Repair System Products Liability Litigation, 12-md-2327 U.S. District Court, Southern District of West Virginia (Charleston).
To contact the reporters on this story: Jef Feeley in Wilmington, Delaware at jfeeley@bloomberg.net; David Voreacos in Newark at dvoreacos@bloomberg.net
To contact the editor responsible for this story: Michael Hytha at mhytha@bloomberg.net