Bard Settles Second Bellweather Vaginal Mesh Case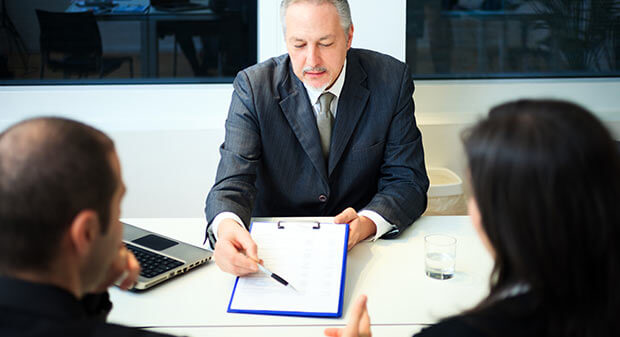 Bard Settles Second Bellweather Vaginal Mesh Case
Bard settles second bellwether mesh case after plaintiff verdict in first trial
By Courtney L. Davenport
Following a plaintiff verdict in the first transvaginal mesh bellwether trial in a federal MDL against C.R. Bard, Inc., the device maker settled the second bellwether case shortly after jury selection. About 4,400 suits are pending in that MDL, and about 25,400 federal suits are pending in MDLs against other mesh manufacturers. (In re C.R. Bard, Inc., Pelvic Repair Sys. Prods. Liab. Litig., MDL No. 2187 (S.D. W. Va. Aug. 23, 2013).)
Last month, a jury awarded Donna Cisson and her husband $2 million, including $1.75 million in punitive damages, against Bard after transvaginal mesh implanted to treat pelvic organ prolapse (POP) eroded, causing bleeding, pain during intercourse, and bladder spasms and requiring additional surgeries. The Cissons alleged Bard defectively designed the mesh and failed to warn doctors when it learned of the risks.
Less than two weeks later, Bard settled with Wanda Queen and her husband for an undisclosed amount. Queen's specific injuries were not disclosed in the complaint, but attorneys said that despite six corrective surgeries, her injuries are permanent.
Harry Bell of Charleston, W. Va., coliaison counsel in the MDLs, said the Cisson verdict may have prompted Bard to settle with the Queens because Queen's case was even more egregious. But he does not know what impact the positive resolutions will have on the two remaining bellwether suits or the other MDL plaintiffs.
From the perspective of the manufacturer, how's it going to look to the public to have two adverse verdicts back to back and with the verdict amounts increasing? They made the decision they couldn't take that risk, he said. Whether Bard makes the decision to settle [the others], one never knows. Bard has to be considering settlement considering the cases it is losing.
Transvaginal mesh is surgically implanted in the vagina or abdomen to treat POP' in which the bladder, bowel, or other pelvic organs protrude into the vagina and stress urinary incontinence. But shortly after it became popular in the late 2000s in 2010 alone, mesh was implanted in 300,000 women the FDA started receiving reports of serious injury when the mesh eroded, scraping tissue and protruding into the vagina or other organs, causing chronic pain, incontinence, infection, pain during intercourse, and other problems. Sufferers often require multiple surgeries to remove all of it. In 2011, the FDA warned that serious complications are not rare' and advised that transvaginal mesh should not be used to treat POP, because it had not proved to be more effective than safer alternatives.
Thousands of mesh recipients and their families sued Bard; Johnson & Johnson subsidiary Ethicon, Inc.; American Medical Systems, Inc.; Boston Scientific Corp.; Coloplast Corp.; and Cook Medical, Inc. The suits allege the manufacturers did not test the defectively designed mesh before putting it on the market, nor did they properly train physicians. Federal MDLs were established against each defendant. State lawsuits are also pending against many of them, and at least two plaintiffs have obtained jury verdicts.
In July 2012, a California state court jury awarded Christine Scott' who suffers fecal incontinence and chronic pain and cannot have sexual relations after mesh eroded into her colon and vagina' and her husband $3.61 million against Bard. (Scott v. C.R. Bard, Inc., No. S-1500-CV-266034 (Cal., Kern Co. Super. July 24, 2012).) Earlier this year, a New Jersey court jury awarded Linda Gross and her husband $11.11 million against Ethicon. Gross underwent 18 surgeries to remove eroded mesh and permanently suffers such severe pain in her legs and pelvis that she cannot sit comfortably, be active for more than a few minutes, or have sexual intercourse. (Gross v. Ethicon, Inc., No. Atla-L-6966-10 (N.J., Atlantic Co. Super. Feb. 25, 2013).)
Bard asked that the court stay the other bellwether trials or certify an interlocutory appeal of an order in Cisson that excluded evidence of the FDA 510(k) device-approval process and the FDA's decision not to recall Bard's mesh devices. The judge has denied the request, holding that I remain unconvinced that Bard is likely to succeed on the merits of any appeal related to the 510(k) issue and that Bard will not be irreparably injured by waiting for the outcome of the remaining bellwether trials, the first of which is set to begin Oct. 8.
Derryberry Zips Wade Lawhorn, PLLC Announces the Settlement of Two Drunk Driving Cases
We obtained a settlement for a man and his 14 year old son who were hit by a drunk driver. The drunk driver's insurance company paid the maximum policy limits that were available to settle the case. The drunk driver attempted to flee the scene of the wreck but our client, and a good Samaritan who witnessed the wreck, followed the drunk driver until the police could pull him over and arrest him. The drunk driver pled guilty to DWI, his second DWI.
We obtained another settlement for a man who was hit by a drunk driver. Our client's vehicle was hit head on by the drunk driver and our client's vehicle rolled over several times. The drunk driver's insurance company paid the maximum policy limits that were available to settle the case. The drunk driver pled guilty to DWI.
Derryberry Zips Wade Lawhorn, PLLC continues to work each day to protect members of the community by holding responsible and accountable those individuals and corporations that violate safety rules that are designed to protect all members of a community.
Derryberry Zips Wade Lawhorn, PLLC Announces the Settlement of a Wrongful Death Case in May, 2013
Type of Case: Wrongful Death- Hospital Medical Negligence-Malpractice
A 28 year old young lady died as a result of the negligence of a hospital and its employees, including the nurses and hospital administrators. We were able to obtain a substantial confidential settlement for the young lady's 4 year old son and her parents. The young lady suffocated to death because the nurses and hospital administrators ignored the doctor's orders that a sitter be at her bedside at all times. Instead, she was left alone, rolled onto her stomach and was unable to turn back over onto her back. A hospital employee found the young lady lying face down and non-responsive. Autopsy results confirmed that she suffocated to death, an event which would not have occurred if the doctor's orders had been followed by the nurses and hospital administrators.
We will continue to serve our clients and pursue those individuals and businesses that needlessly endanger all members of the community by violating basic safety rules that are designed to prevent harm to all members of the community.
Fosamax Fracture Trial Begins
Merck Knew of Fosamax Bone Risk in 90, Lawyer Tells Jury
By Erik Larson – Apr 9, 2013 1:18 PM CT
Merck & Co. (MRK) was aware its Fosamax osteoporosis treatment might cause brittle bones and increase fracture risks years before the drug was made available to the public, a lawyer told a jury at the start of a lawsuit trial.
Starting in 1990, five years before Fosamax won approval by U.S. regulators, consultants began warning Merck that the drug could lead to spontaneous fractures in some users by preventing bones natural daily repair of so-called micro-fractures, Paul Pennock, the lawyer for plaintiff Bernadette Glynn, said today in federal court in Trenton, New Jersey.
This company should have warned of the problems that they saw coming, Pennock said in his opening statements to the jury, while holding a life-size replica of a thigh bone. The company should have warned of the problems they learned actually were happening — that's an obligation of the company.
Merck, based in Whitehouse Station, New Jersey, faces about 3,300 femur-fracture suits. Glynn, 58, may the first such claimant to get a jury verdict, after an earlier lawsuit ended in mistrial last month. The case may be a bellwether revealing litigation strategy and potential damages awards.
The trial before the jury of three men and five women chosen yesterday is scheduled to last three weeks and will hear from medical experts on both sides of the dispute.
Theoretical Warnings
The second-biggest U.S. drugmaker denies the claims. Its lawyer, Chilton Varner, said the consultants early warnings were theoretical and that early studies showed people who took Fosamax instead of a placebo had fewer fractures.
Glynn, an elementary school worker from Cohoes, New York, who regularly takes long bike rides and yoga classes, claims Fosamax weakened her femur over a seven-year period, causing the leg bone to snap in April 2009, when she bent over in her garage to pick up a frog-shaped lawn ornament while gardening.
Glynn's leg was repaired with surgery and the use of rods, according to her complaint. She and her husband, who sued in September 2011, appeared in court today with their children. She has never had osteoporosis and was prescribed the drug due to low bone-mass density, her lawyer said.
Merck claims Glynn's fracture was the result of her bone condition, and that tests showed Fosamax had helped. Merck also claims Glynn broke her leg after tripping over a chain saw in her garage and falling down — a description Merck says she gave to emergency workers on the day of the accident.
Spontaneous Fractures
You might think from what you've heard this morning that Fosamax causes these spontaneous fractures, Varner said in her opening statements. Such fractures occur in people who have never taken Fosamax as well as people who have — such fractures have occurred long before Fosamax.
Merck also denies claims that doctors and patients weren't properly warned when the company learned of reports that Fosamax could cause so-called atypical femur fractures in some people — a warning that went on the drug's label in 2009.
Merck also says that regardless of what was on the label and when, Glynn's fracture wasn't atypical, because the break was spiral in nature instead of straight across, the bone broke into more than two pieces, and the wound healed quickly. Varner also said that Fosamax doesn't accumulate in the part of the bone that fractured in Glynn's case.
Strongest Bones
Pennock said femurs, as the strongest bones in the body, usually only break in high-force incidents, such as car accidents, and not from falling down. Because Fosamax is designed to repair daily bone damage by stopping the natural clearing of old bone, the process results in micro-fractures building up instead of being naturally replaced, he said.
The evidence is going to show you that it wasn't a surprise — it wasn't coming out of the blue he said of Merck's discovery of Fosamax's possible fracture risks. They looked for it and studied it — when all the information starting coming in, they did nothing about it.
The company faces another 1,230 cases alleging Fosamax caused similar fractures in jaws.
The case is Glynn v. Merck Sharp & Dohme Corp., 3:11- cv-05304, U.S. District Court, District of New Jersey (Trenton)
To contact the reporter on this story: Erik Larson in federal court in Trenton, New Jersey, at elarson4@bloomberg.net
To contact the editor responsible for this story: Michael Hytha at mhytha@bloomberg.net
Jury finds for Plaintiff in J&J vaginal mesh trial
J&J Failed to Warn of Vaginal Mesh Risks, N.J. Jury Rules
By David Voreacos – Feb 25, 2013 10:28 AM CT.
Johnson & Johnson (JNJ)'s Ethicon unit failed to properly warn of the risks of a vaginal mesh implant and made fraudulent misrepresentations to a South Dakota nurse who sued, a New Jersey jury ruled.
Jurors ordered J&J to pay $3.35 million to Linda Gross, the nurse, and her husband. Linda Gross, 47, had 18 operations after the device was implanted.
The jury ruled that J&J, the world's biggest seller of health-care products, didn't defectively design the mesh and didn't make fraudulent misrepresentations to Gross's doctor.
The verdict in state court in Atlantic City came in the first of more than 2,100 lawsuits to go to trial over claims that Ethicon's Gynecare Prolift injured women.
Gross claimed that J&J failed to warn her and her doctor of the risks and made fraudulent misrepresentations to her. Her lawyers said company documents and e-mails showed Ethicon knew the mesh would cause pain and harm women. She blamed the mesh for constant pain that makes it hard to sit and for subsequent operations to remove mesh that hardened.
We've established during this trial that this is something that never should have been sold, Gross attorney Adam Slater told jurors in his summation on Feb. 15. You had the words of the people at the company saying it shouldn't have been sold. You saw them talking about that before it ever went on the market, that it was unreasonably dangerous.
J&J claims the Prolift is safe and effective and it warned of the risks.
Our position is that the Prolift is a safe and effective product, that Ethicon adequately warned doctors of the risks, that doctors knew of the risks, J&J attorney Christy Jones said in her closing arguments.
Gross sought $3.38 million for lost earnings and past and future medical expenses. She also sought unspecified damages for pain and suffering.
The case is Gross v. Gynecare Inc., Atl-L-6966-10, Superior Court of Atlantic County, New Jersey (Atlantic City).
To contact the reporter on this story: David Voreacos in Atlantic City, New Jersey, at dvoreacos@bloomberg.net
To contact the editor responsible for this story: Michael Hytha at mhytha@bloomberg.net